Professional Web Development
We are web design & development studio in Jakarta & Tangerang, Indonesia
Call Us: +6281290004790
Contact Us
Our Portfolio
ABOUT US
We're a small web development studio based in Tangerang (10 minutes drive from Jakarta, our capital city), Indonesia with years of experience creating high quality sites using WordPress and other open source CMS platforms. We're deeply in love with WordPress and so should you 🙂
We're also the same people behind ThemeWarrior – a WordPress theme shop, where we create WordPress themes and sell it on our site or through marketplaces.
Website Mockup
Create a suitable site design that can represent your company or your products nicely.
PSD to HTML
Don't have time to slice your PSD / PNG files? Leave it all to us and we'll slice them for you.
WordPress Development
Whether it's a simple or complex site, let us create a WordPress theme for your business.
Website Maintenance
Let us handle all the fuss, you just need sit back and run you business ass usual without worries.
Adwords & Facebook Marketing
We can help you get the best result from Adwords & Facebook Ads. Target your potensial cusomers easily these two platforms.
Logo & Vector Graphic
Need a logo, character design or business card done for your company? Leave that to us, we can design it for you.
OUR CLIENTS
Many people and companies have used our web development services and they loved it!










OUR PORTFOLIO
Here are some of our best work we've done, some are WordPress themes that we sell on ThemeWarrior or other marketplaces.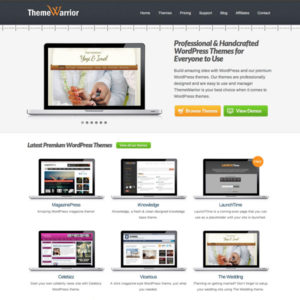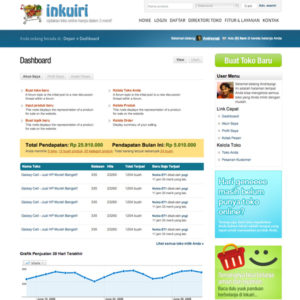 Contact Us
Interested in using our service? We'd love to hear from you.
Office: Perumahan Cipondoh Makmur Blok B, Cipondoh, Tangerang, Indonesia
Phone: +6281290004790